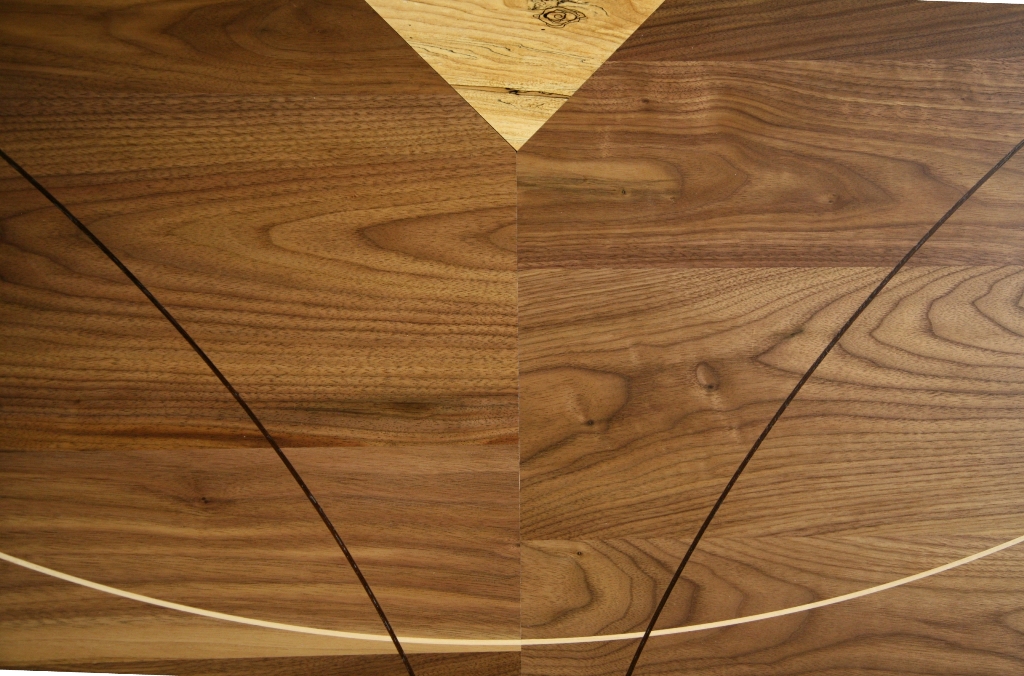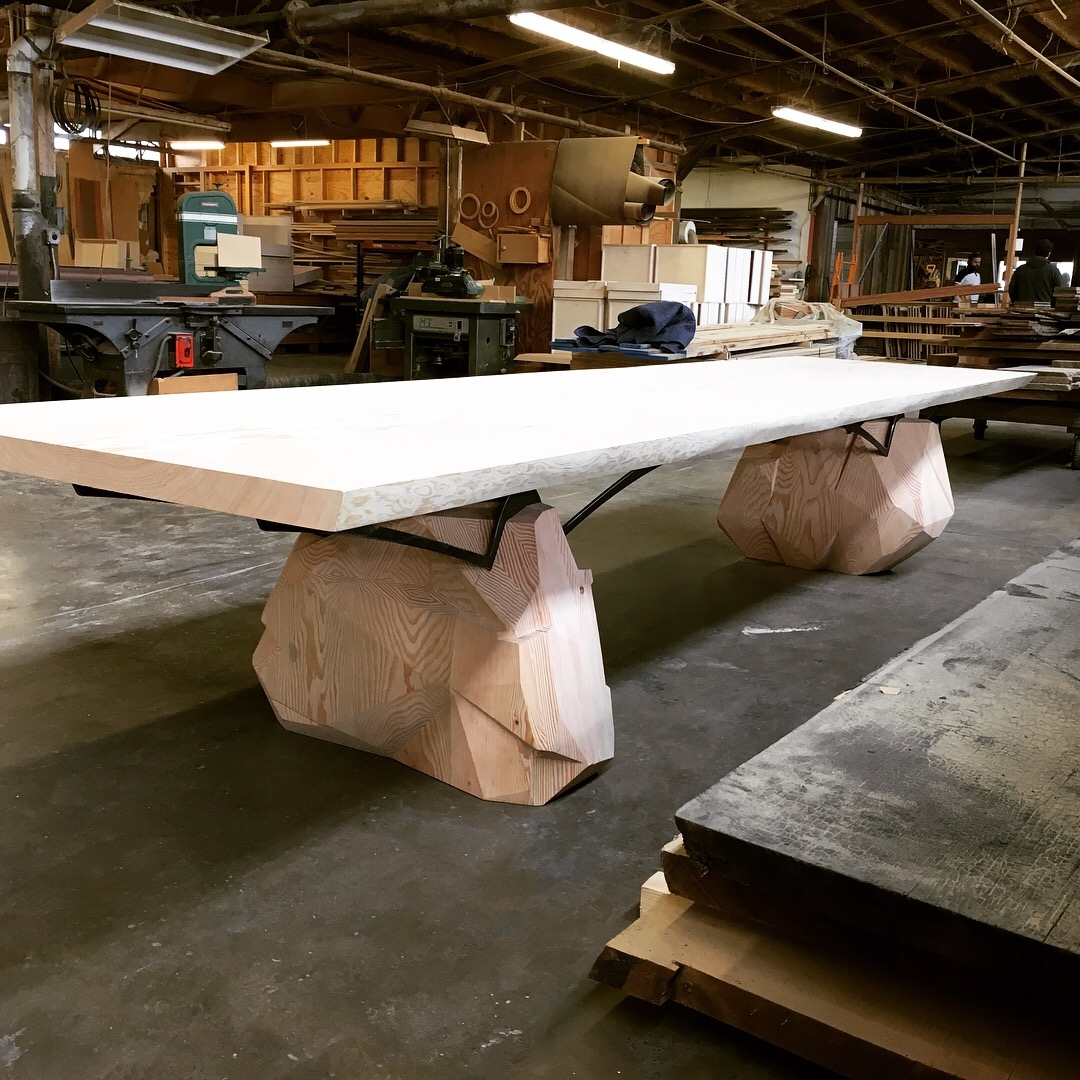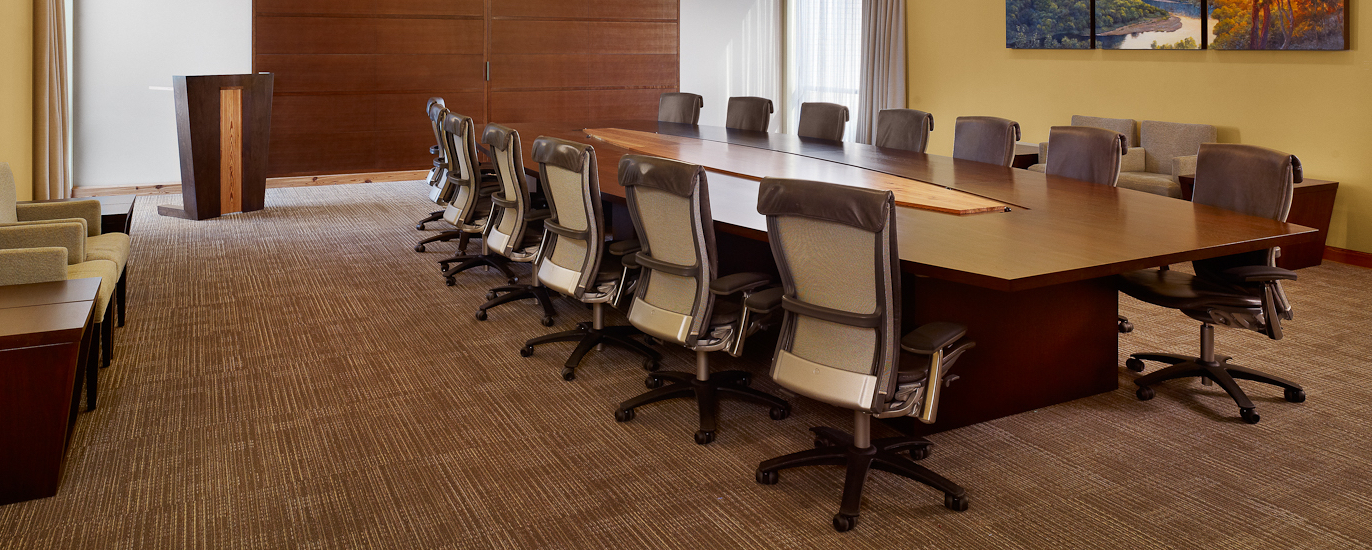 University of Texas Life Science Library Seminar Tables
A set of six tables was designed in coordination with Paul Woodruff, the Dean of Undergraduate Studies. Each elliptical table seats 18 students plus a teacher in a discussion format setting. 14'-0" long and 8'-0" wide. Walnut, ash, and spalted maple.
2008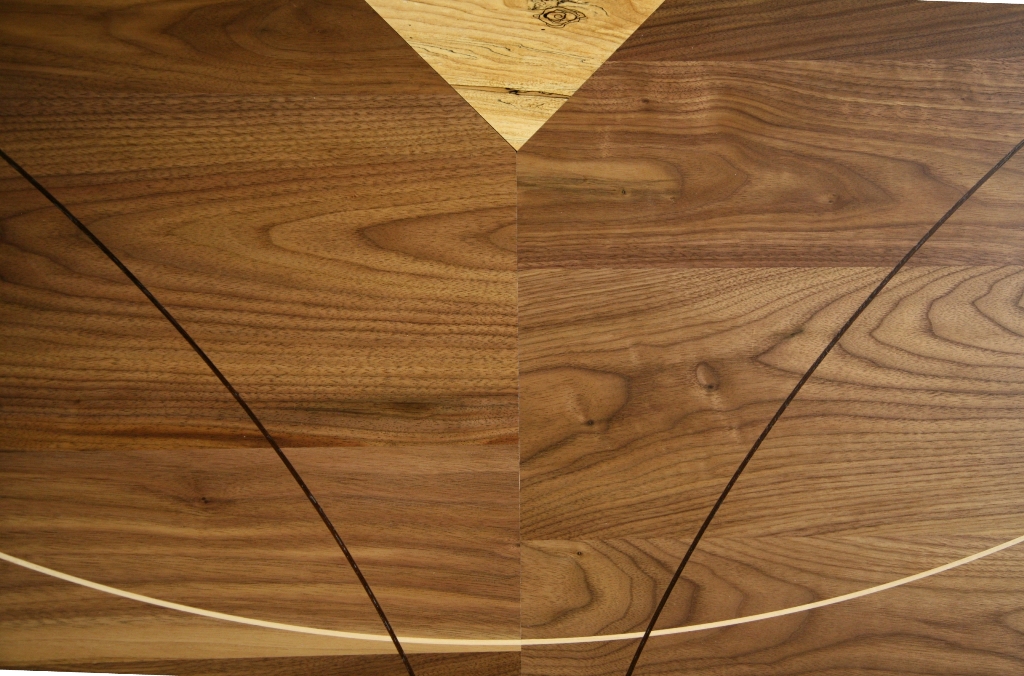 500 West 2nd Street Lobby Work Table
Design by Tom Marsden at Gensler. Claro walnut with stainless steel by Hawkeye Glenn. 13'-0" long, 4'-0" wide, and 3'-0" tall.
2017
Boulder Table for Delta Millworks
Doulgas fir with steel by Hawkeye Glenn. 14'-0" long and 3'-6" wide.
2018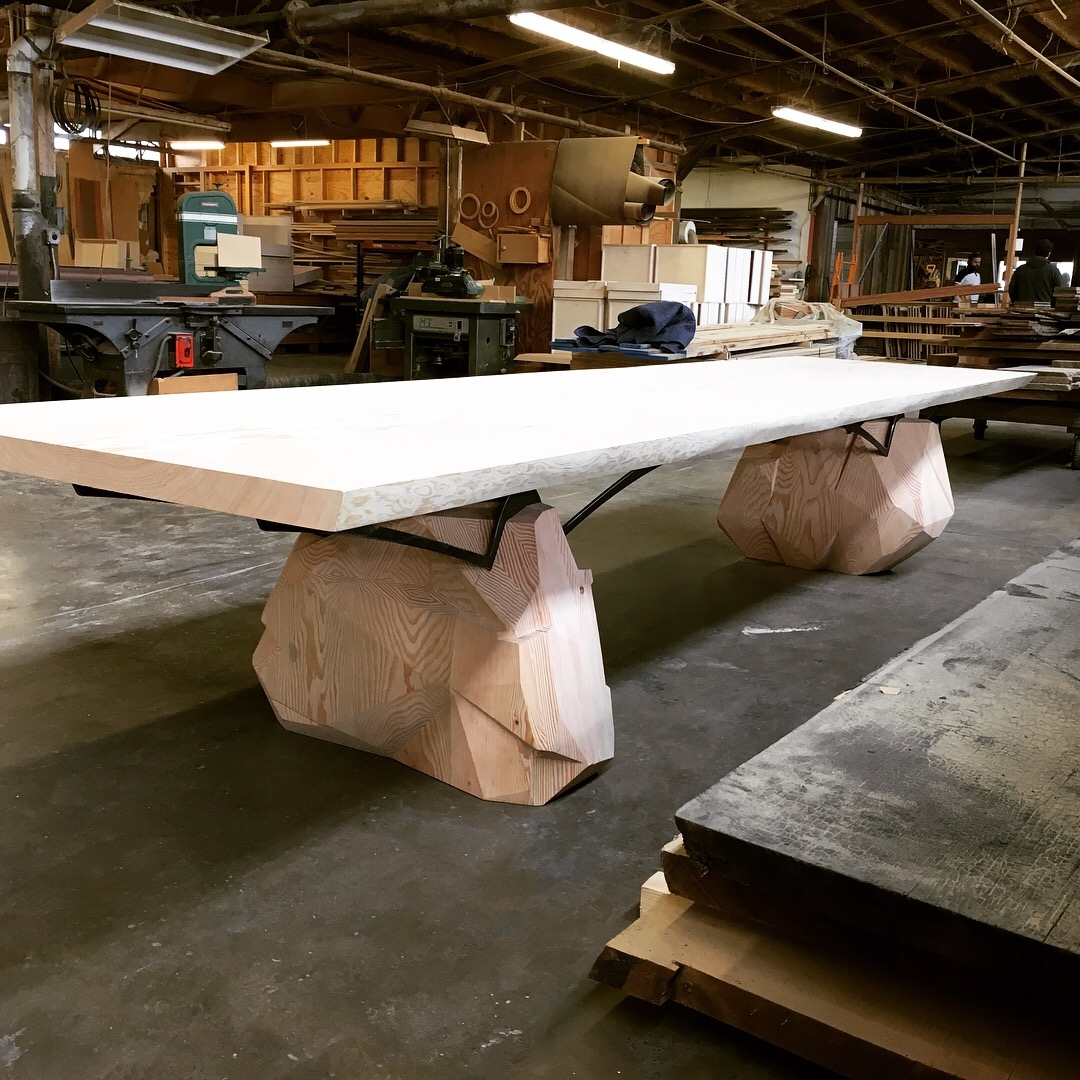 Before varnish was applied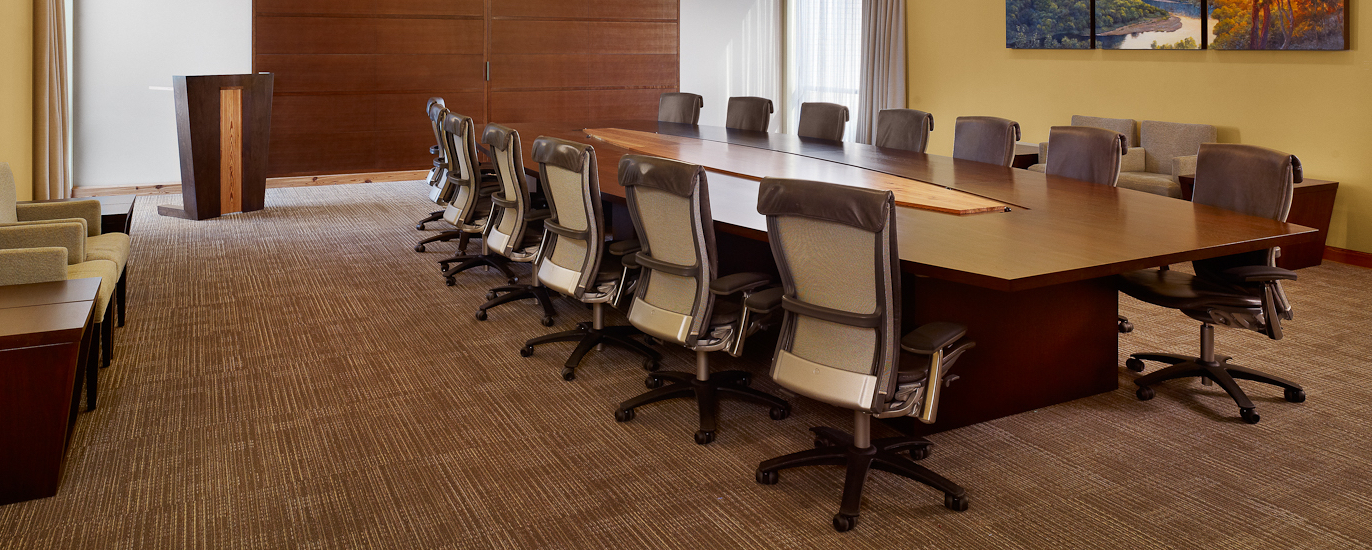 Greater Texas Foundation Conference Table and Lectern
Design by Wendy Dunnam Tita. Walnut and reclaimed longleaf pine. 16'-0" long and 5'-0" wide.
2013