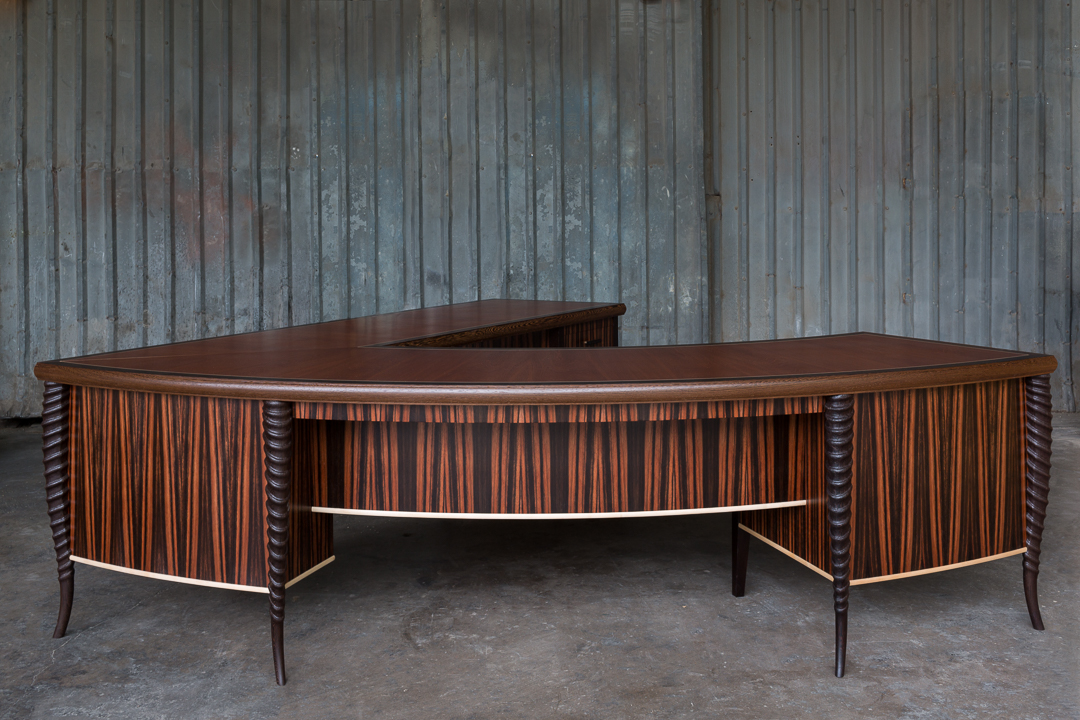 Kathleen 1 Desk
Co-designed with Ann Tucker - Studio A. Walnut. Leather by D. George
2018
24 Central Park South Concierge Desk
Design by Nestor Bottino of Holzman Moss Bottino Architecture. Stack-laminated walnut with beavertooth texture. 19'-0" long, 1'-8" deep, 3'-0" tall.
2016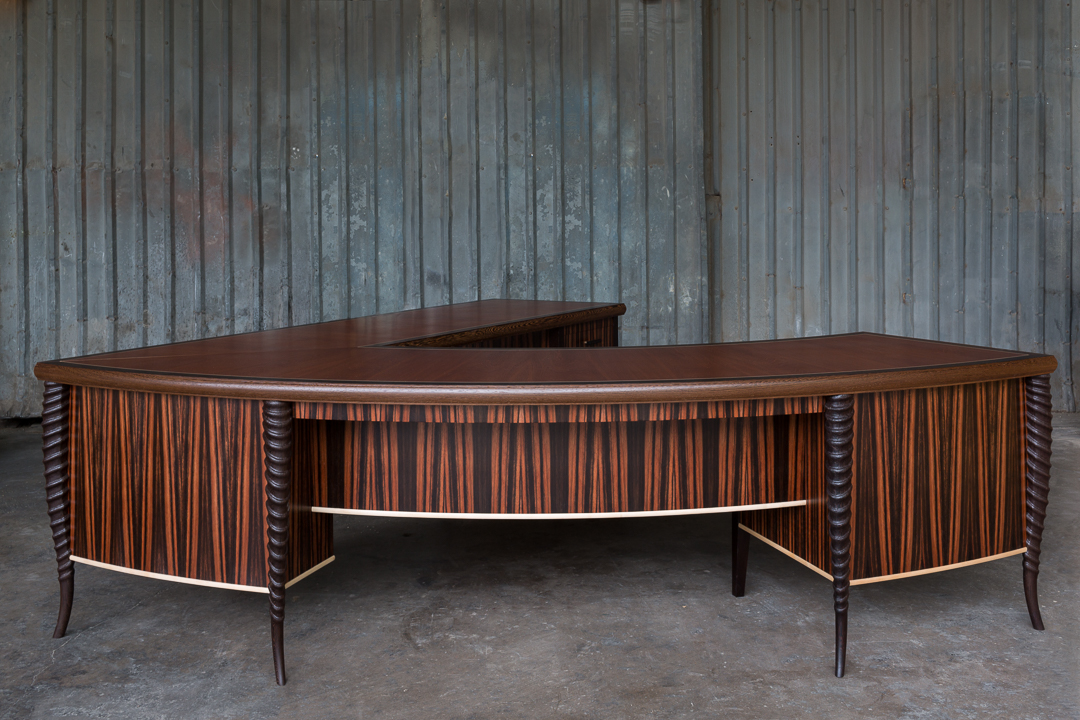 Heyer Desk
Co-design with Clarissa Hulsey Bailey. Macassar ebony veneer, Honduran mahogany veneer, maple, and wenge. 7'-9" wide, 8'-5" deep, 2'-5" tall. Legs carved by Rebecca Cantos-Busch
2016. Photos by Leon Alesi
Echo Chamber Desk
Designed for Fern Santini - Abode. Macassar ebony veneer, cast white resin, stainless steel by Hawkeye Glenn
2012. Photo by Patrick Wong - Atelier Wong
Mayer Desk
Designed in coordination with Tamie Glass. Pau ferro veneer.
2008. Photos by Penny De Los Santos