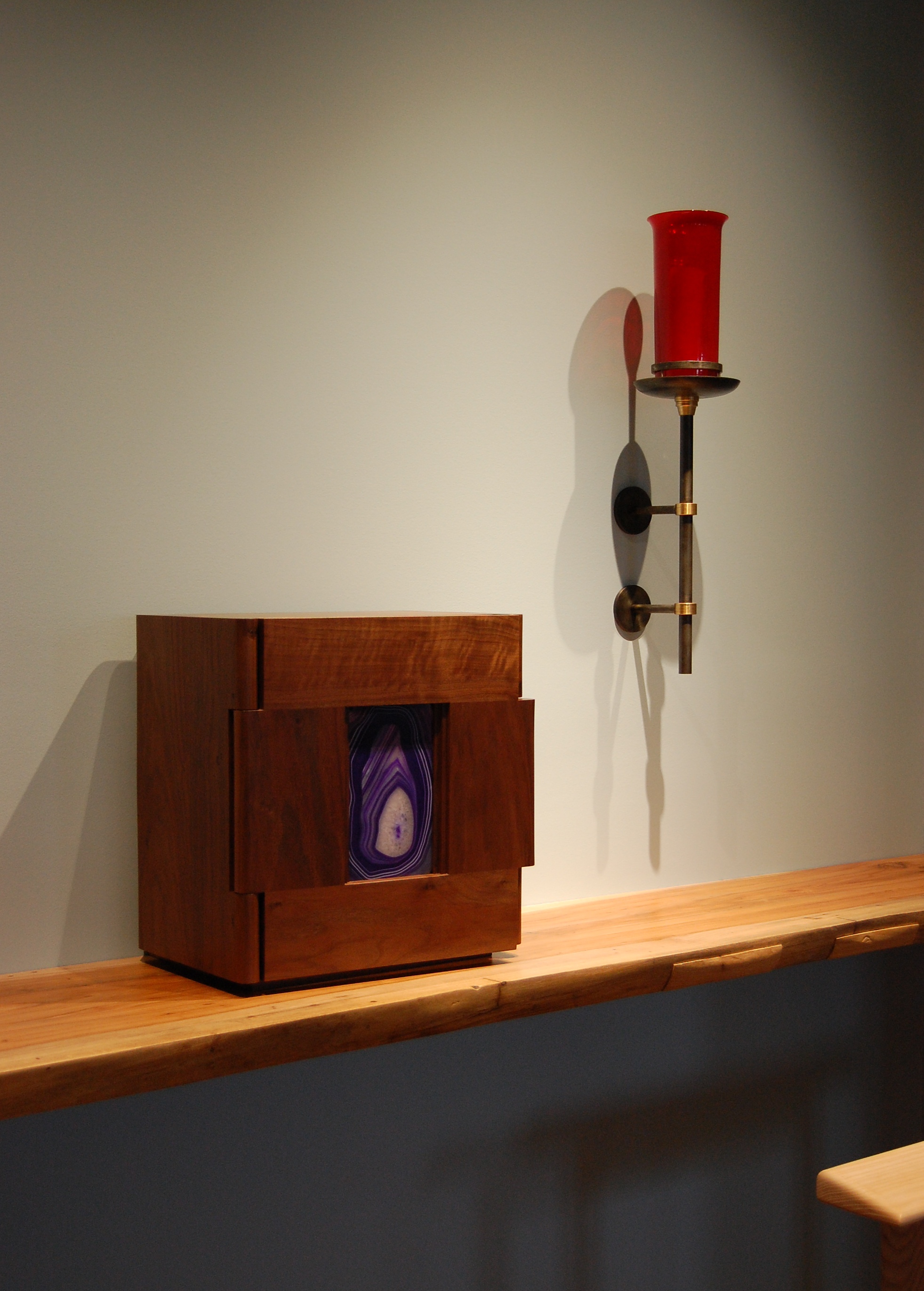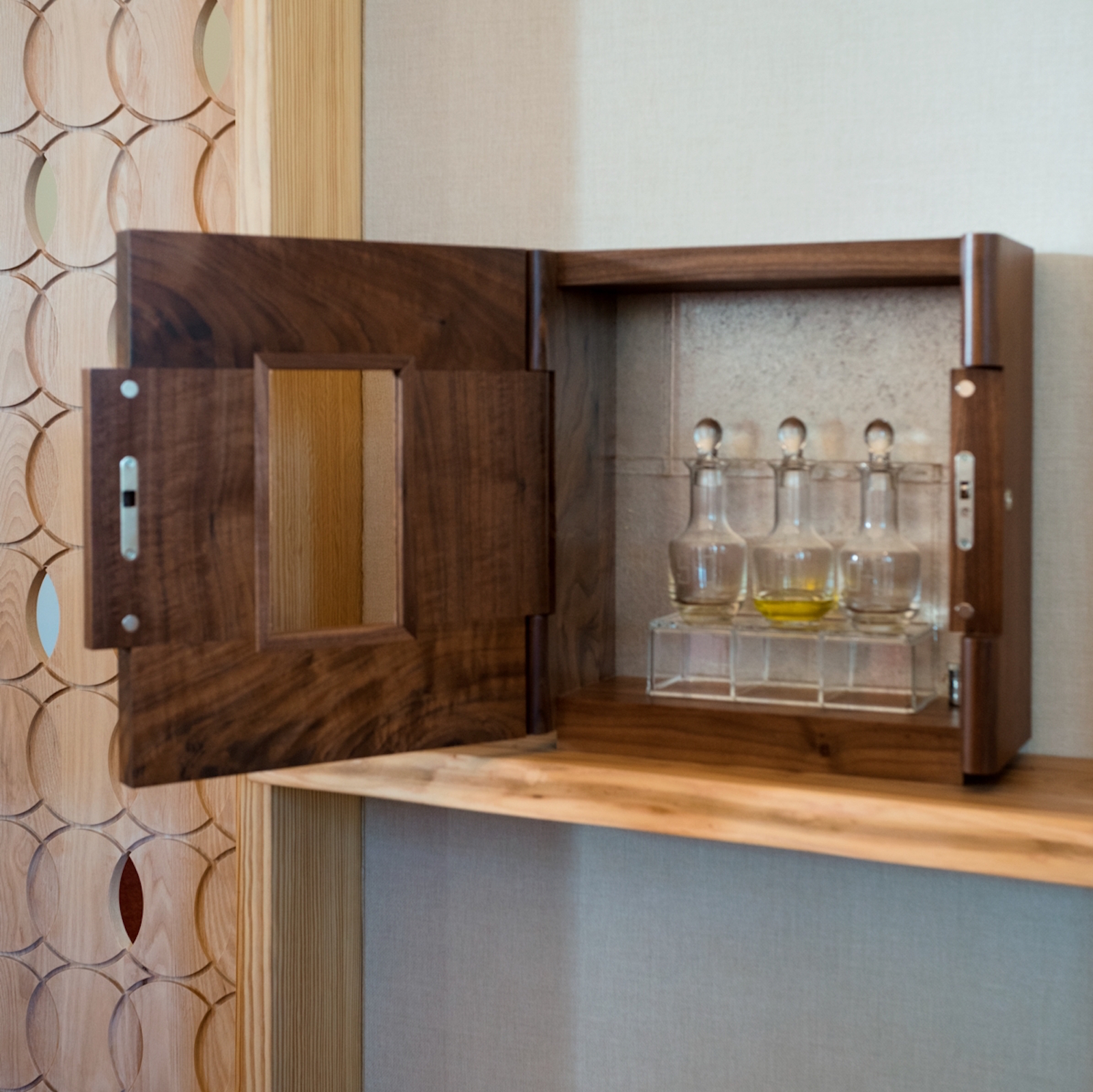 Our Lady Queen of Peace Chapel at St. Edward's University
The Chapel renovation was the work of Pollen Architects, headed by Elizabeth Alford. Maček Furniture was part of the team at the earliest stages of planning. Our contribution - to design and build the Chapel furniture - was coordinated with the architects and the director of campus ministries, Father Peter Walsh.
Altar of elm and limestone
2014
All of the wooden furniture was made of the lumber from elm and walnut trees on the St. Edward's campus. The elm, in particular, were trees from the site of the Chapel building expansion.
Baptism font. Glass by Kathleen Ash
The Sanctuary
Corpus carved by Rebecca Cantos-Busch, steel and bronze candle stands by Hawkeye Glenn
The Presider's Chair was made of southern ash lumber to match the congregation pews.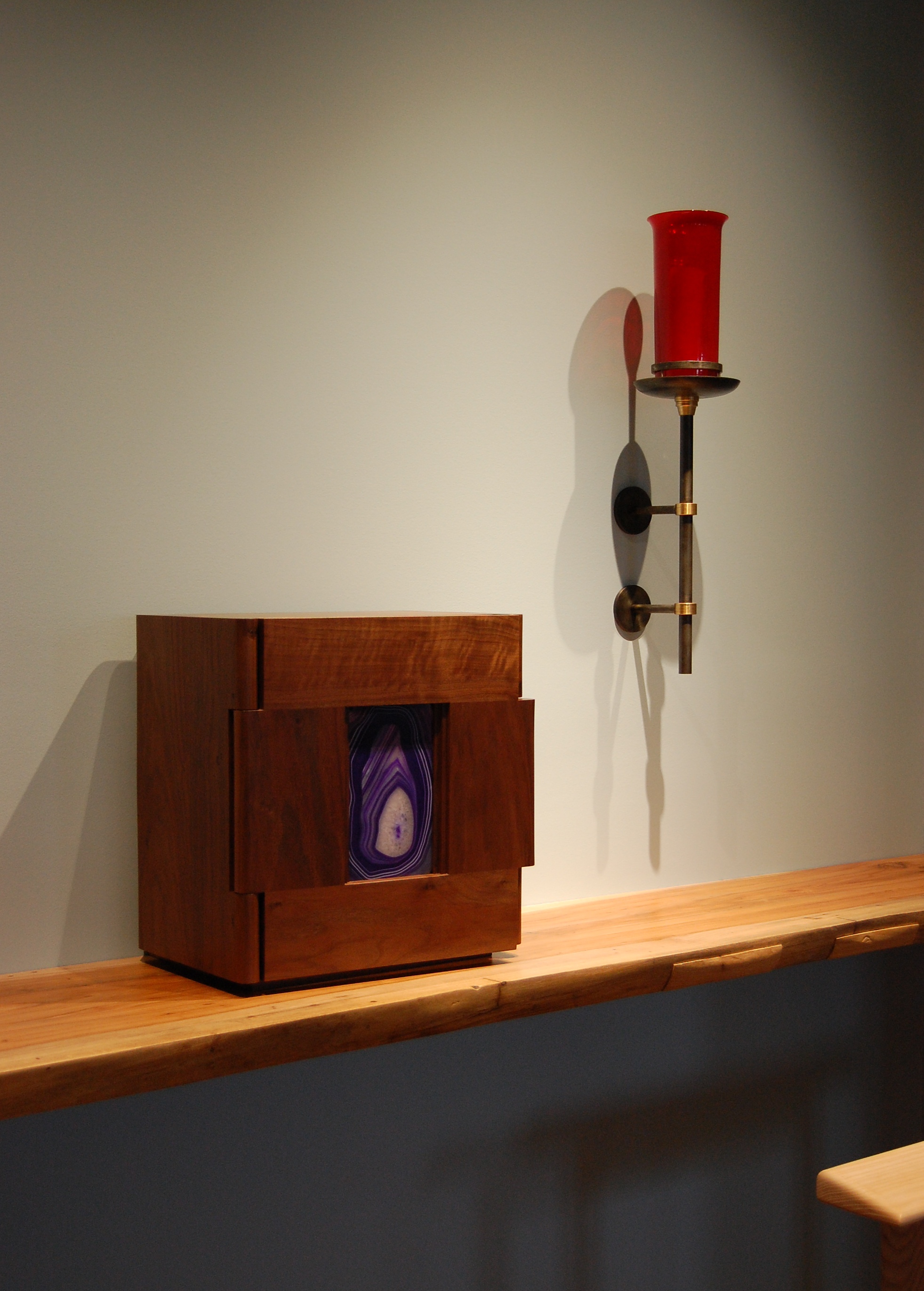 The tabernacle
The ritual act of opening the tabernacle door is expressed by the door's unique wooden hinges. No handle is needed. When the key is turned, the door is pushed open by recessed magnets.